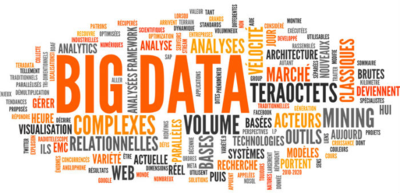 The information age gives businesses of all kinds of access to Big Data that's growing in volume, variety, velocity & complexity. Big data—massive amounts of unstructured data—has remarkable value in it. With more data coming from more sources faster than ever, the question is: what is your Big Data strategy?

How are you combining new and existing data sources to make better decisions about your business? How could new data sources including social, sensors, location and video help improve your business performance? Will your Big Data remain dormant or will you make it work for you? BrightFonts is a leading provider of Big Data Solutions and Services. With a deep expertise and vast experience, we have been successful in implementing Big Data solutions.

Our services include:
Hadoop solutions designed by Hadoop-certified consultants
Big Data Strategy: We'll help you in Business-level Big Data strategy consulting and learn what it means to be data-driven and show you the technology and plan of action (roadmap) to get there.
Big Data Architecture: We'll help you define and implement a best-fit, modern architecture to ingest, process and enable your enterprise data analytics.
Data Engineering: We'll help you ingest, integrate, and transform data for analytics with our world-class data design and programming services.
Big Data Analytics: We'll help you meet the need for day-to-day decision-making across the enterprise with our analytical design and development services.
Data Science: We'll show you advanced analytics, statistical methods and experimental design to optimize data-driven products and services.

Your Big Data is growing, and with our help, you can put it to work to grow your bottom line. To learn more about what Big Data can do for you, please contact us