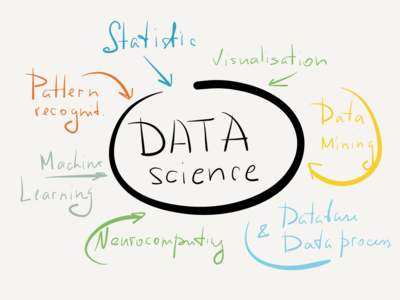 Big Data:
Recent advancements in technology and the significant reduction in data storage costs have given businesses the opportunity to do things with data that were impossible until now, opening up an entirely new host of analytics opportunities.
BrightFonts consultants are part of this information revolution, honing their skills in the latest technologies with one goal: to help our customers maximize the value from their data investments.

Data Discovery:
Data Discovery is an advanced analytical capability that allows business users to collaboratively use Big Data—without IT intervention—to perform real-time analysis of large data sets. Coupled with Data Visualization tools, Data Discovery helps you manipulate and view data to find new insights and turn them into business advantages.
BrightFonts helps you make the most of your data warehouse so you not only know what has happened, but can better predict and act upon what will happen.
DATA VISUALIZATION
How do your users want to view their data? Your financial team will have very different requirements from your sales managers and marketing team, but that doesn't mean you have to develop and support multiple applications. BrightFonts delivers an ad-hoc and structured visualization environment so each user can visualize their data the way they want to for better understanding, metrics comparison and solution discovery.
OMNI-CHANNEL ANALYSIS
Like many companies, you may be struggling to engender customer brand loyalty amidst so much online competition. To build meaningful long-term relationships, you must understand exactly who your customers are, what they want, and how to improve the overall customer experience so they keep coming back.
BrightFonts provides the right tools to collect analyze and interpret volumes of customer interaction detail from a myriad of touch points, channels and data sources so you can perform powerful omni-channel analysis. Our deep expertise in ecommerce, operational data, real-time data, and Big Data, together with our strong knowledge of marketing analytics and campaign measurement, makes us a strong player in omni-channel analytics.
CLOSED LOOP ANALYTICS:
Most companies use data to make business decisions, but sometimes available data doesn't tell the whole story. As a result, decisions are made using incomplete information.
Closed Loop Analytics lets you ask questions and perform analysis based on what you already know. Clarity can show you how to use your data in ways you may never have even thought of to achieve greater insights into your business and customers, and drive new initiatives and product offerings.

We put powerful analytics into the hands of everyone who needs it, including data that was difficult or impossible to collect. We'll create custom processes and applications for analysis; then continuously feed the results back into your operations, forecasting, budgeting, planning and decision making.
We augment your existing analytics team to:
Speed decision-making to take advantage of new trends, issues and opportunities
Improve customer service, operations and distribution
Steer product development and create new bundled packages to satisfy customer demand
Provide quick insights into which marketing messages, offers and campaigns perform best for each channel
Continuously guide strategy refinement based on what works
Measure performance against the competition so you know where you stand.
Now everyone–from marketing and product development to operations and customer service–can leverage sentiment data to provide customer insights to drive product development and increase marketing effectiveness. We do all the heavy lifting and can literally have you up and running and analyzing your data in hours.